TOPO0032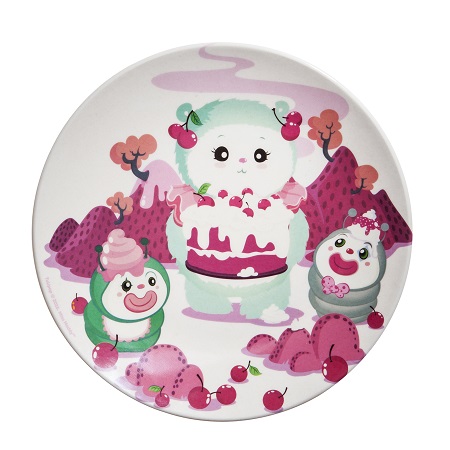 Title:
Maddy Bamboo Plate
Description:
Eco-friendly plate.
The plate is a part of a tableware range consisting of a plate, cup and bowl in the same style.
Perfect for children of all ages.
Size
8.4 inches in diameter / 0.8 inches high.
Material
This plate is made primarily of bamboo fibre. Bamboo fibre is eco-friendly because it is degradable at the end of its lifecycle. The plate is free from BPA, phthalates and PVC. Tulipop bamboo fibre products are dishwasher safe, but the high temperatures of a dishwasher combined with dishwasher detergent can fade colors faster.