RODA0006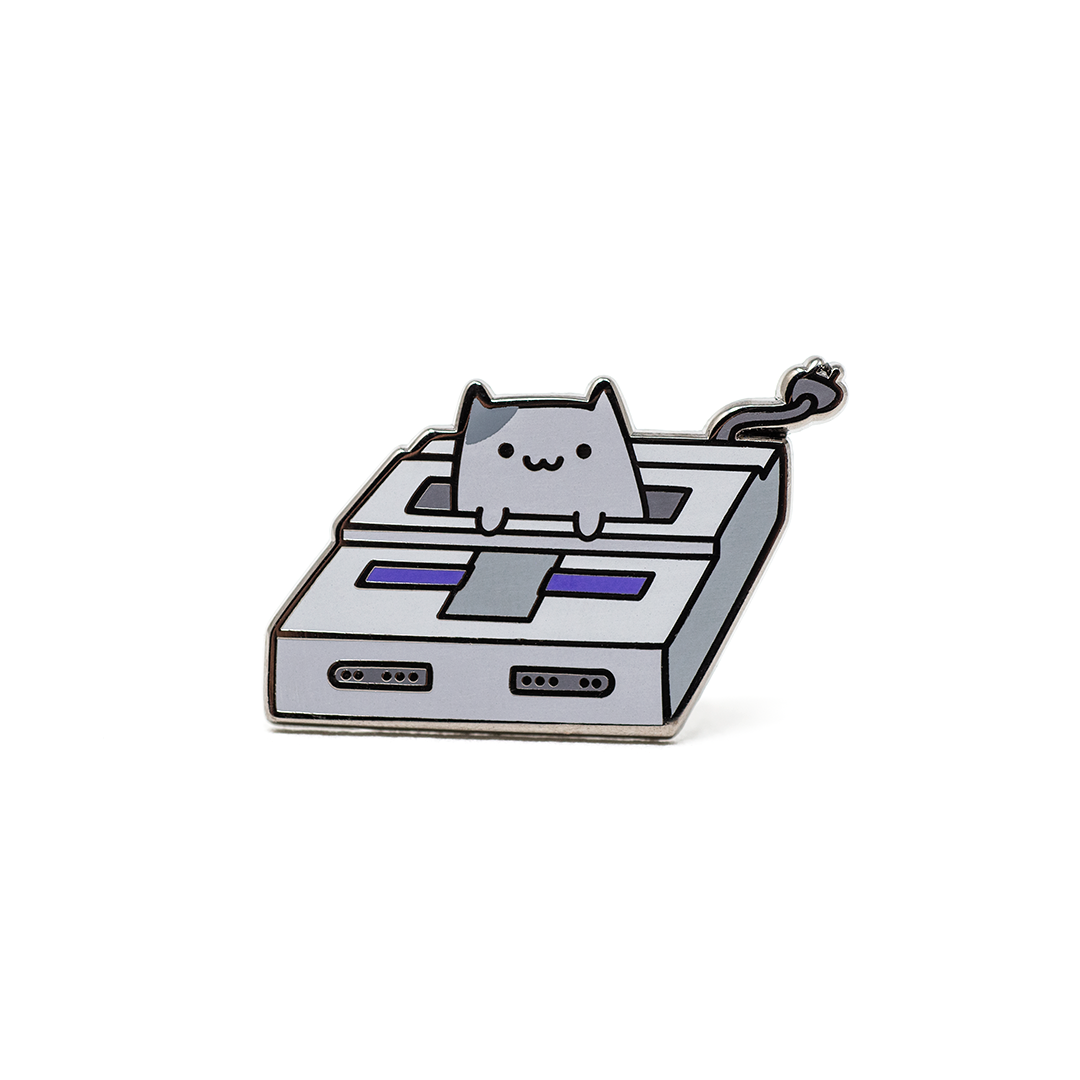 Description:
GET READY FOR SOME RETRO GAMING WITH THIS ENAMEL PIN!
Why isn't the cartridge loading? Maybe we need to blow at it...
What did your cat get up to last night? As you wake up and say "Good Morning, Cat!" you may find your cat in some interesting places!
This is a hard enamel pin and has a black finish.
The pin measures about 1 inch tall.