INDR0055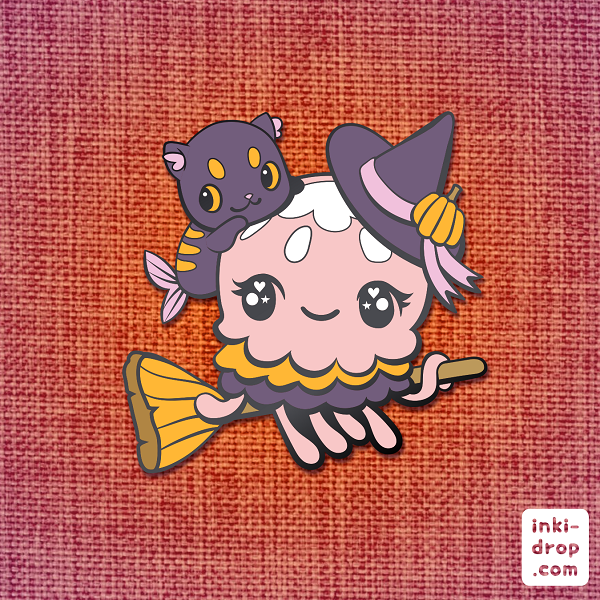 Title:
Witchyblub Jellyblub Pin
Description:
Jellyblub is ready for the spooking season! Dressed in her finest witch costume, she floats from house to house with her trusty meowmaid familiar. This pin is a Halloween 2018 exclusive item, limited to 100 pieces. Once it sells out, this colorway won't be reprinted.
Hard enamel pin measures 1"/2.54cm at its widest point.