DYSA0009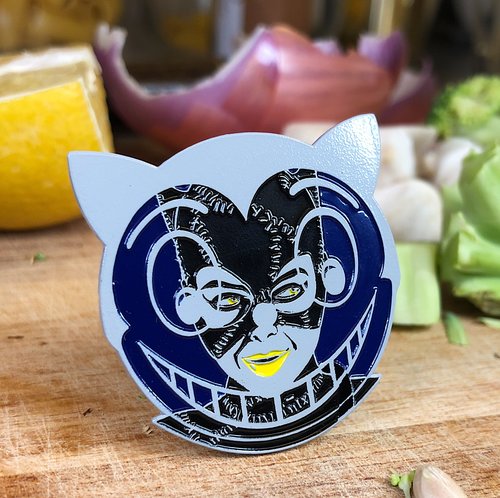 Title:
Cat Lady (blue) pin
Description:
I am Catwoman! Hear me ...laugh?
After being murdered by the fleshy embodiment of a corrupt patriarchy, Selina Kyle is reborn as heh... Cat-...hehe... she's reborn as... hA HA Ha AH HA HA Heh hee HE HAHAHA HA HA HA!!!!!
Soft enamel, with printing
1.5 inch
Double post, rubber backers
@DYSALEXIC logo on back.