TOXC0012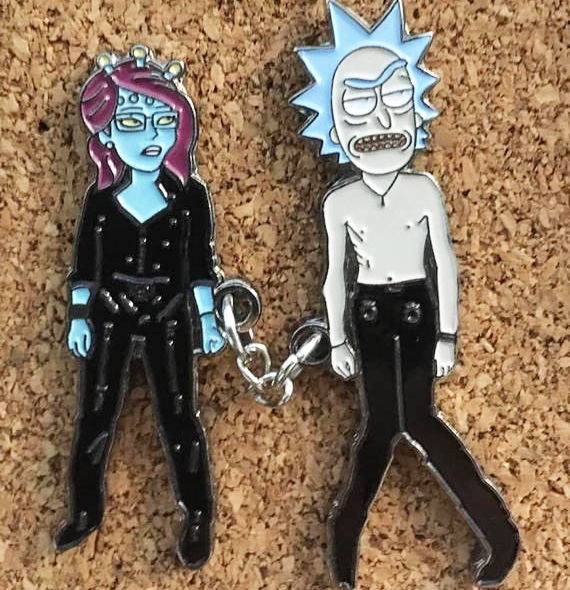 Title:
Rick And Morty Sid And Nancy Pin
Description:
Rick and Unity (as Sid and Nancy)
ENAMEL PIN
This pin is actually TWO PINS connected by "handcuffs" (a metal chain)
Includes TWO pins on the back to ensure your pins doesn't spin upside down!!
This is a fun parody of Rick and Unity as the famous Sid Vicious and Nancy couple!
Posed in their famous handcuffed couples picture!!
Rick is approximately 2" tall, and unity is a little shorter
Created in Southern, CA where we marry cartoons and punk rock!