3DRT0076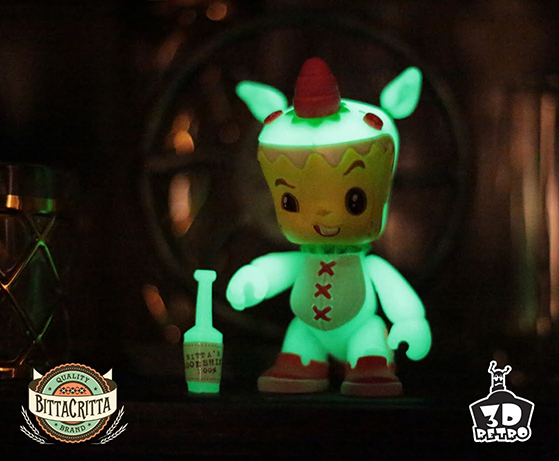 Title:
Scott Tolleson's Bitta Critta GID Editon
Description:
The MoonSHINE Edition Bitta Critta stands 5" tall, glows in the dark.
Dressed in his dinosaur costume, Bitta Critta lurks the streets. He's always a bit dirty, but charming from head to feet. With a bottle of his favorite spirit and no love to spare, poor homeless BittaCritta invites you to his cardboard lair.